deze Mas is ideaal gelegen om uitstappen te doen.  Lekker ontbijt en de table d'hôtes is een aanrader.  Mooie kamer, verwarmd zwembad.  Véronqiue en Stefaan baten hun B&B uit met hart en ziel en geven graag tips voor uitstappen en restaurants.  Een absolute aanrader
(TripAdvisor)
Vanderschelden
Parfait et chaleureux
un couple charmant, sympathique, très acceuillant, et toujours là pour vous donner des conseils sur la région ou simplement parler.  Une chambre soignée et bien décorée, un excellent petit déjeuner très bien achalandé.  Et globalement un mas plein de charme.
(TripAdvisor)
Hervé A.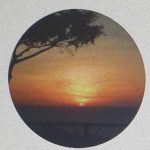 Holiday
This is the second time we have stayed at this wonderful guest House.  It is a beautiful place in a beautiful setting with a limited number of rooms, some of which are situated round a swimming pool.  The host and hostess of this guest House make you most welcome, they truly deserve the maximum ten, in our opinion.
(TripAdvisor)
Brian H.
een prachtig weekend
Hele fijne ontvangst.  Duidelijk uitleg van de kamer en de faciliteiten.  Goede voorzieningen op het terrein en in de omgeving.  Schone en ruime kamers.  Uitgebreid ontbijt.  Als het weer het toelaat buiten ontbijt.  Wifi aanwezig en vrij te gebruiken.  Mooi centraal verwarmd zwembad.  Tennisbaan en jeu de boule baan aanwezig om te ontspannen.
(Tripadvisor)
Vandeneijnden
From the minute we arrived Stefaan and Véronique made us feel like one of the family.  Well appointed, spacious, clean and comfortable rooms.  Garden and pool stunning with postcard views over Provence.  Breakfast excellent with lots of homemade produce and service that rivals any 5* hotel.  A good 20 minute walk to the scenic village of Tourrettes-sur-Loup so car hire essential but a great location for exploring Provence and just 1/2 hour drive from Nice in good traffic.  My son was competing in the Iron Man challange in Nice and Stefaan kept me up to date via the internet as to where he was on the route.  I have stayed in many hotels but this lovely B&B is up there in the top of my list.  Will certainly recommend and return.
(TripAdvisor)
Janet E
Wij hebben een super verblijf gehad en hebben er zelfs een dag extra aan toegevoegd omdat wij niet naar huis wilden.  Kamer was ruim en van alle comfort voorzien.  Ontbijt was steeds top en het contact met de andere gasten was zeer fijn.  We hebben een geweldige Week gehad.  Zeker een aanrader en we komen zonder twijfel terug.
(TripAdvisor)
Valkeneers B.